Liposculpture and Abdominal Etching
According to the latest research from American Society for Aesthetic Plastic Surgery (ASAPS), more men are investing in their looks. In fact, according to the report, plastic surgery for men has increased 121% over the past 15 years. Men are not only having plastic surgery to look and feel their best, but also to help them advance their careers. (See How the signed of Aging and Weight Gain are affecting your Career)
According to the same report, Liposuction is the #1 procedure requested by men.  With this in mind, plastic surgeon  Dr. Carlos E. Castañeda has taken his patients a step further than basic lipo services, and is offering what he calls the "Superhero Makeover"
"What the super hero makeover involves is high definition liposculpture on the torso, " explains Dr. Castañeda. "The goal is to enhance or resemble the ridges that the rectus abdominis, oblique and pectoral muscles have in order to achieve a sculpted look."
"The best candidate for this procedure is men with some muscle mass, poor definition or someone that works out and is finding difficult to reduce their body fat percentage so they can show off their six pack. Recovery time for the abdominal etching alone is around 1 week. For the combination lipo and minitummytuck, around 10 days"
High-Definition Liposculpture, Abdominal Etching, 6-pack Liposculpture, Chiseled Abdomen – theses are  all terms referred to creating an athletic looking abdomen by enhancing the appearance of the rectus abdominis muscles by sculpting them with liposuction or ultrasonic liposuction. To maintain a natural appearance, these procedures are usually preformed on the normal creases of the abdominal musculature. Similar procedures are also performed on the chest areas to make a man's chest and pecs more defined. Learn more "Abdominal Etching:   Ending the Chase for Chiseled Abs"
"Dr. Castaneda performed my extended abdominoplasty… Finally I have a flat stomach again!" said a patient at COSMED Plastic Surgery center about his experience. After researching  plastic surgery clinics in LA and Beverly Hills areas, he opted for COSMED Plastic Surgery Center in Mexico.
"Excellent surgeon, excellent service, uniquely modern facilities. Joyce and support staff make the entire process from start to end easy. The price was much lower than all of the LA/Beverly Hills plastic surgeons and the support is much better than the LA clinics. I researched four other high-end surgeons and facilities in Los Angeles/Beverly Hills area before deciding to book with Dr. Castaneda and COSMED. Definitely COSMED is a great choice and I am very happy with the result. Also the Recovery Boutique is uniquely fantastic — like a five star hotel with 24/7 nursing care, cook to order meals and since the surgeon's office is in the same building he follows -up daily during recovery. I strongly recommend Dr. Castaneda, COSMED, and the Recovery Boutique."   Read More Success Stories
Additional services requested by male patients are:
Hair Restoration (micro follicular hair transplant, hair transplant, single follicular unit hair restoration): This terms refer to taking the patients own hair follicles from the occipital area of the scalp, because this area is not affected by the hormonal stimuli that causes male pattern hair loss, this can be done taking a strip of scalp and separating it into single follicular units and then transplanting them to the bald areas or with a micro punch technique which requires no incisions, just harvesting each follicular unit at a time and transplanting them to the desired areas.
Calf augmentation (calf implants):
For some men calves are noticeably thin even in people that work out a lot,
this is a common procedure to correct hypotrophic musculature on the lower legs and get a more balanced body shape overall.
Gynecomastia (male breast reduction, Gynecomastia reduction, chest liposuction, chest reduction): 
Gynecomastia refers to a condition in which the male breast tissue enlarges usually because of hormonal changes or weight gain. The excess volume is composed of fat and glandular tissue. In cases where fat is the main component, usually liposuction is enough to reduce it. However, when there's a high gland component, liposuction is first recommended to take as much excess fat as possible and then a small periareolar incision is made to extract the glandular tissue, which may sometime leave a small subtle mark. On extreme cases where excess skin is an issue, a breast lift would be needed.
Male butt augmentation (male fat transfer to buttocks, male Brazilian buttlift, Male butt-lift): 
This can be accomplished through injecting the patient's own fat into the buttock area to give it more volume, correct asymmetries or enhance the shape and feel of it.
See a complete list of Plastic Surgery Procedures for Men
*************************************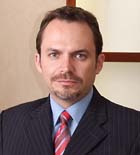 Dr. Carlos E. Castañeda, M.D. is  a Plastic, Aesthetic and Reconstructive Surgeon experienced in cosmetic and reconstructive procedures at COSMED Plastic Surgery Center in Mexico.  Dr. Castañeda graduated at the top of his class from the University of Baja California and is board certified by the Mexican Council of Plastic, Aesthetic and Reconstructive Surgery (CMCPER) and is a member of the Mexican Association of Plastic, Aesthetic and Reconstructive Surgery (AMCPER). Learn more about Dr. Castañeda