A tu Salud: Dr. Juan Carlos Fuentes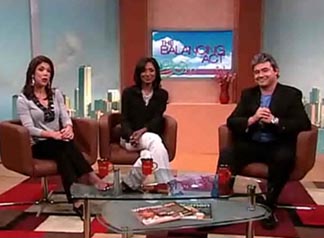 Dr. Quiroz on LifeTime TV
Dr. Quiroz speaks with the hosts of The Balancing Act about cosmetic surgery options in Mexico and how Americans and Canadians are saving thousands on cosmetic surgery procedures with board certified surgeons in Tijuana.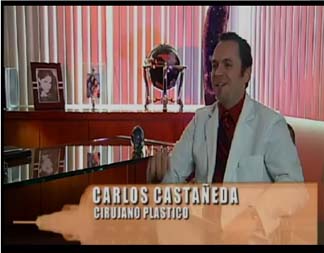 Dr. Castañeda Interviewed on Univision TV
Dr. Castañeda shares his thoughts on the new Vampire Face Lift trend on Univision.
Michelle Obama Declares it Safe to Travel to Mexico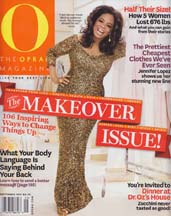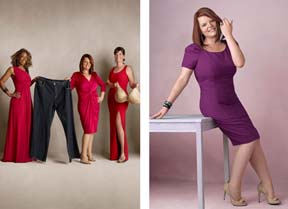 Oprah Magazine, September 2011 issue
Dr. Quiroz's patient, Tammy, was featured in Oprah Magazine's Makeover issue after her Body Lift.
Fall 2011 Issues
COSMED Clinic's team of recognized plastic surgeons continue to be featured and mentioned in top magazines. This Fall, look for them in Newsweek's September 19th edition, as well as each month in New Beauty and New You Magazine sharing insight and updates on the latest beauty trends and plastic surgery procedures.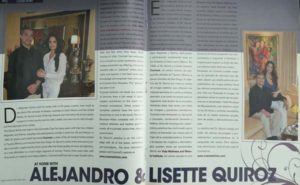 Dr. Alejandro Quiroz
Dr. Alejandro Quiroz and his lovely wife of 25 years, Lisette, have much to say about the concept of beauty. Licensed in both Mexico and the United States, Dr. Quiroz is one of the top-trained and internationally known plastic surgeons in the country and his wife Lisette, has been by his side throughout the major part of his career.
>> Read More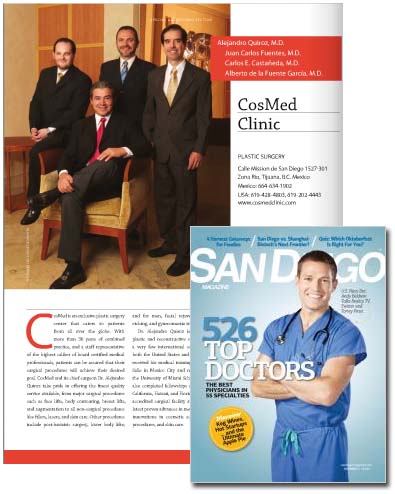 San Diego Magazine
COSMED's Dr. Quiroz, Dr. Fuentes, Dr. Castañeda, and Dr. de la Fuente appeared in San Diego Magazine's 2011 issue of Top Doctors.