Thank you to all of our patients who participated in this year's "Share your Success Story" Facebook contest. Here's a look at our Grand Prize Winner of a $1500 gift certificate to be used towards surgical fees at CosMed Clinic. Scroll down to view the success story along with the stories of our two runner ups. For more success stories or to chat with real patients, be sure to Like the CosMed Clinic Facebook page.
Grand Prize Winner!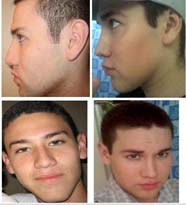 "A couple years ago I decided to get surgery with Dr. Juan Carlos Fuentes at CosMed Clinic for nose and chin reconstruction. I would always get teased about how I looked, which really lowered my self-esteem and I thought maybe if I had a little touch up, it will boost my confidence . I was very nervous, but excited at the same time. The pictures are to show the work of Dr. Fuentes and the improvement he made to my face. Unfortunately, I don't have a side profile view showing my chin because that's how insecure I was about it. I am happy with the results and the staff at CosMed Clinic are wonderful and the surgeons are precise and caring. I also managed to clear up my skin from breakouts 🙂 Thank you CosMed Clinic!"
Runner Up – and winner of $100 Gift Certificate to our Medi-Spa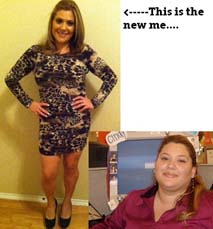 "I have struggled with obesity all my life. Finally after three kids and in my late twenties I decided to do something about it…… after two weight loss surgeries later my body had finally lost all my excess weight…so I should have been ecstatic right?? WRONG….I was left with a complete mess… I had no breasts, excess skin on my stomach and back, and no rear end. I am not sure what was worse the weight loss or being fat. One day I woke up and decided I would stop sulking and do something about it. I started out with having the excess skin removed and of course I was still unhappy. I started doing some research online about Brazilian butt lifts and fat transfers when I came across the reply of a doctor in Tijuana and his name was Dr. Quiroz. I was intrigued by his reply regarding the surgery and when I pulled up his website I knew instantly that he was the one that was going to make me beautiful again. I called and requested more info from Joyce and next thing I know I was booked for a breast augmentation and fat transfer to the buttocks. It has been 4 months since my surgery and I have never felt so good! I look better now than I did in High School!!! And it is the boost that I have looking for my entire life!! And that is priceless!!! I have to go back for a revision on my tummy tuck and the only one I would trust for this is Dr. Quiroz. He was honest and explained to me in detail what he was going to do and what else I needed to finish my transformation. Overall this has been one of the best things I have ever done for myself."
Runner Up – and winner of $100 Gift Certificate to our Medi-Spa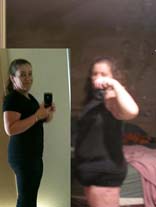 "Dr. Quiroz did my circumferential tummy tuck and breast lift. The before picture
[isn't very good]…..the good ones are all naked…. BUT you can see, after losing a heap load of weight I had a lot of loose skin in the tummy. Dr. Q did a great job and I feel fabulous. Being comfortable in your own skin was new to me, but I'm sure getting to like it!!"

*******************************
Do you have a success story you'd like to share? Please submit it to us at cosmed@dev-cosmedclinic.pantheonsite.io  or contact us here

Click here to view more CosMed Clinic patient success stories
Are you ready to make 2012 your year? Take the first step towards a NEW YOU by filling out our private, free online virtual consultation form. One of our board certified plastic surgeons or dermatologist will help you decide which procedure is best for you.