By Dr. Alberto de la Fuente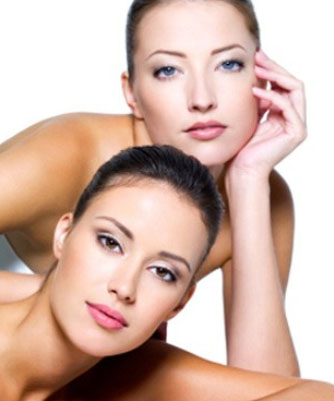 I just returned from the 2012 American Academy of Dermatology Annual Meeting. At the event, some new promissory treatments and technologies were introduced. Some of them show really nice results on the short term, while others lack long term benefits. As a safety and ethical policy to our CosMed patients, we only have devices and technology that have demonstrated beneficial results. We will not recommend a treatment just because it is the newest or trendiest thing on the market. We also know that just because a treatment is more expensive, it does not mean it is necessarily better. With that said, I would like to share some of the new and trending anti-aging technologies which everyone will be talking about soon. Please contact me directly if you'd like more information on any of these new procedures, or to find out if the treatment is right for you.
Ultherapy is a new type of non-surgical, non-invasive procedure for the face that uses ultrasound and the body's own natural healing process to lift, tone, and tighten loose skin. It stimulates the deep structural support layers of the skin—including those typically addressed in a surgical facelift—without disturbing the surface of the skin. Results will unfold over the course of 2-3 months.
CoolSculpting, not really new but trendy, uses a targeted cooling process that kills the fat cells underneath the skin, literally freezing them to the point of elimination. Only fat cells are frozen. Your healthy skin cells remain healthy. Once crystalized, the fat cells die and are naturally eliminated from your body. You may start to see changes as quickly as three weeks after your treatment, and will experience the most dramatic results after two months. But your body will still flush out fat cells and continues doing so for up to four to six months after treatment.
In the same field of body contour and fat loss, Liposonix uses high-intensity focused ultrasound energy to permanently destroy targeted subcutaneous fat and deliver uniform. It gets rid of targeted fat around the waistline (abdomen and love handles) without surgery. The average waistline reduction after just a single one-hour treatment is about 1 inch (2.5 cm). Results are typically seen in 8 to 12 weeks (which is the time needed for the body to naturally process the treated fat). It is important to mention that it is not liposuction or surgery, is not a replacement for a healthy lifestyle and exercise, and is not a way to lose weight.
Zerona is a new body contouring diode laser procedure to effectively remove excess fat without the negative side effects associated with surgical methods. It utilizes cold laser technology which has been shown to emulsify fat and allow it to move to interstitial space. Although this technology was originally utilized to help assist tumescent liposuction procedures, it was found that the cold laser treatment alone helped patients to reduce inches from their waist, hip and thighs. There is no need to wear compression garments or bandage, and since there is no pain, there is no need for anesthesia.Some can see results after only a few treatment sessions as their clothes fit more loosely. Many actually see the difference after 4-6 sessions.
Fractional radiofrequency is a procedure that involves penetration of insulated microneedles into the dermis to deliver a high-tensioned radiofrequency pulse (heat) into the targeted tissue. This brings about the production of elastin and collagen fibers, making the skin firmer and healthier. This treatment could be more aggressive, invasive and with more side effects than classic radiofrequency (Thermage) which spares the microneedles, and obviously the pain.
New fractional lasers like Fraxel Dual, which uses a novel 1927 nm Thulium laser to target more superficial skin problems like dark spots, but mainly pre malignant lesions and with less downtime. A new option for patients suffering from hair loss is Fraxel re:store 1550. Even this laser is not really new, but its application on hair loss is. Recent studies showed that this laser could help in hair regrowth after 4-5 treatmens every 2 weeks, giving more hair density and thickness, both in women and men. Also the Clear + Brilliant laser which is a new anti-aging technology to treat and prevent signs of aging with no downtime, specially for younger patients, producing a visibly illuminated skin tone, a soft and smoother texture, an improved tone and radiance, and also a reduction in the appearance of pores. Also fractional lasers are now used as a medication delivery method instead of needles and syringes, especially for treating scars and nail fungal infections.
The trending in non invasive facial and neck procedures is now the combination of lasers and skin tightening devices, like the Thermage and Fraxel or "ThermaFrax". Studies have demonstrated superior results that could last longer when combined together, especially in young patients, but this doesn't means this could be a face or necklift substitute. Thermage delivers radiofrequency energy to the deeper dermis and subcutaneous layers of your skin to stimulate new collagen growth and tighten and contour the skin. Fraxel laser skin treatment resurfaces your outer skin layers, the dermis and epidermis, to smooth the skin surface and erase unwanted brown spots and wrinkles. This results in the enhancing of the skin tightening, texture, tone and the duration of the results. Thermage continues showing good results with just one session, as compared to other radiofrequency technologies in which more than one treatment are needed.
Talking about nail infections, the traditional vascular Nd:YAG 1064 nm laser has also demonstrated acceptable results for treating toenail fungal diseases in patients that are not candidates for oral medication or are only partially responding to it, with an average of 30-40% improvement. This was so new, that the regimen of frequency and dosage are still under investigation.
Finally, also robotics are getting into the medical aesthetic field, the ARTAS system is an interactive, computer assisted system utilizing image-guidance to enhance the quality of hair follicle harvesting. It has the potential to solve most of the technical challenges inherent in the manual follicular unit extraction technique. The system is operated under the direction of a physician, and includes an interactive, image-guided robotic arm, special imaging technologies, small dermal punches and a computer interface. After the system is positioned over the patient's donor area of the scalp, it is capable of identifying and harvesting follicular units. The follicular units are stored until they are implanted into the patient's recipient area using current manual techniques.
As for today, these are the latest updates for anti-aging and non invasive treatments. As soon as new technologies are launched into the market, we will keep you informed and updated about their indications and beneficial results, and also if they will be available at CosMed.
**************************************************************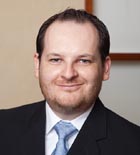 Dr. Alberto de la Fuente García, M.D. is a Dermatologist experienced in both clinical and cosmetic Dermatology. Contact Dr. de la Fuente or visit https://www.cosmedclinic.com to learn more about the best procedures to improve your skin.