by CosMed Clinic Guest Blogger, Michelle Pearl
One surprising way that I found to break bad eating habits was to become a creature of habit. Eating predictable, well-planned staples was one of the most unexpected and beneficial lifestyle changes that I have ever made.
Several studies on the eating habits of thin people revealed one particularly shocking similarity: many of the meals that they consumed consisted of staples that they ate repeatedly. These studies have shown that too many tastes and textures often encourage us to overeat. You will need to fiddle with your preferences for awhile to discover what works best for you.
For instance, instead of wandering out in the kitchen every morning to try to figure out what to eat for breakfast, I have had practically the same thing every day for years: fat-free yogurt with high fiber granola on top.
Perhaps you'd prefer an egg-white veggie omelet every day for breakfast or a bowl of high fiber cereal. Or maybe it works out better for you to make breakfast your biggest meal of the day, and then you can choose to lighten up and eat some well-planned staples for your other primary meals and snacks.
No matter what, do not make the tried-and-true diet sabotage mistake of skipping breakfast. Aside from being the brain food and energy fuel that you need to kick-start your day, you have to keep your hunger response under control. If you try to hold off eating something until later in the day, by the time you finally sit down to eat you are likely to be hungry enough to eat everything but the kitchen sink.
I found that the repetition of eating nearly the same thing for one or two of my three major meals every day takes away the danger of choice.
***********
About the Author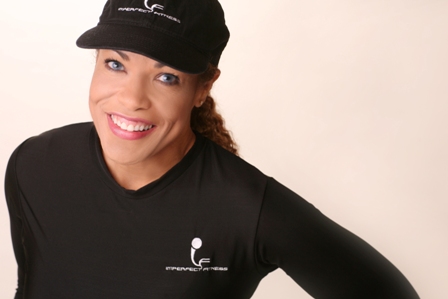 Michelle Pearl, is an actual patient of CosMed Clinic who had reconstructive surgery with Dr. Quiroz  after her weight loss. She is also a CPT, GFI, LWMC  fitness expert, entrepreneur, former award-winning newspaper columnist and the author of Wake Up, You Are Probably Never Going to Look Like That; How to be Happier, Healthier and Imperfectly Fit. For more information visit: www.ImperfectFitness.com or visit her blog at www.FedUpFemale.com